Entertainment And Event Schedule

Festival Mistress of Ceremonies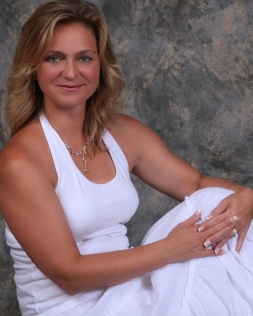 The MC for the 2014 St. Josaphat Ukrainian Festival is Olya Fryz. Olya is a multi-talented Ukrainian-American recording artist, accomplished vocalist and bandura instrumentalist. Her four popular CD,s are great to listen to, fun to sing along with and they capture nostalgic moments of our Ukrainian spirit & traditions. Olya has entertained audiences throughout the U.S. and Canada at various festivals, interactive children's shows, bandura camps, cabarets, & multi-ethnic concerts.
Olya will perform on Friday, Saturday & Sunday
Music for Dancing
Thursday - "Melody Lane"
featuring Daria Kompaniec, Mark Gierczak and Chet Banach
Friday and Saturday - "My Razom"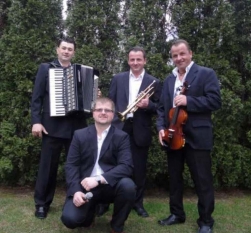 featuring Vasyl Ravlyk, Andrij Pawuk, Bohdan Pawuk and Myroslaw Pawuk
Folk Dancing Groups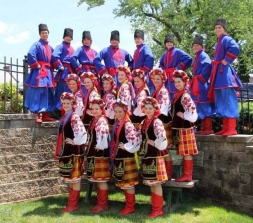 Zolotyj Promin Ukrainian Dance Ensemble of Hartford, Connecticut
is celebrating its 20th year of dance. The ensemble was created to inspire children of Ukrainian American Heritage to honor the rich history and culture of Ukraine, and help preserve the Ukrainian heritage through dance. The group is under the direction of Mr. Orlando Pagan. Performances by Zolotyj Promin on
Friday at 6:30pm
Saturday at 2:00pm and 6:00pm
Sunday at 2:00pm and 4:00p


The UAFGR Dancers of Rochester, New York
will perform on
Thursday and Friday at 6:30pm
Saturday at 4:00pm and Sunday at 6:00pm
Other Performers
"Malvy" Vocal Ensemble
Zhanna Polyanska-Wirlo, Director
Olga Bilokin, Marta Fedyuk,
Sofiya Kreminska, & Mariya Kshysyak
Saturday and Sunday
Ensemble "Zoloty Struny"
Larissa Cholach, Larissa Wirlo Hess,
Oreshya Peterson, & Nickole Riedl Sleight
Sunday
St Josaphat Ukrainian Catholic Church Tours
Saturday and Sunday at 3:00pm
Egg Decorating Demonstration
Saturday & Sunday at 3:00 pm
Lower Level of the Church
Divine Liturgy (Mass) Under the Tent
To Pray for Peace in Ukraine
Sunday, August 17, 2014 at 11:00 am
with the St. Josaphat Ukrainian Catholic Church Choir